Creative piano lessons.
Developing the next generation of musicians.
We believe in the power of music to change the world, one student at a time.
What our parents are saying:
"Our kids have been taking piano lessons for over two years and we could not be more pleased. The studio operates in an extremely professional manner, with teachers always on time, and Eric makes great use of lesson time. Eric is fun, encouraging, and very knowledgeable."
~Kelly Bolton, parent of Jack and Emily
"My son has been with Listening House Studios for two years. I am thrilled with his progress and love the variety of musical styles he is learning. I would recommend this studio to any student who wants to take their musical experience to the next level!"
~Daphne Boyce, Pianist, FBC Crestwood and homeschooling mom
"We are a homeschool family that found Mrs. Barfield and Listening House Studios through the SCCHE website. From the very beginning, she recognized the creativity in our daughter and immediately began to encourage and build on her strengths. She is a great piano teacher and we definitely recommend her to others."
~The Podaril Family
"Eric is an incredible musician and fabulous piano teacher. We have taken in-home lessons with Eric for several years and he is dependable, prompt, patient and very engaging with my daughters using technology to assist in their advancement. We would highly recommend Listening House Studios."
~Cindy Licavoli, parent of Nicole
"Rhonda Barfield is a very accomplished pianist, caring and devoted teacher. We have 3 of our boys take lessons from her; two of them started at age 9. She is excellent at tailoring the goals to the level of the child, yet is able to challenge them. We especially love the blend of theory and "playing by ear" and her commitment to full musical knowledge. We really appreciate how encouraging she is with our children. She takes time to work with each individual personality. She does an excellent job of communicating with parents to help with whatever is needed for your child's success. We couldn't recommend Listening House Studio more highly!"
~Shelley Simon, music teacher at Providence Fine Arts Center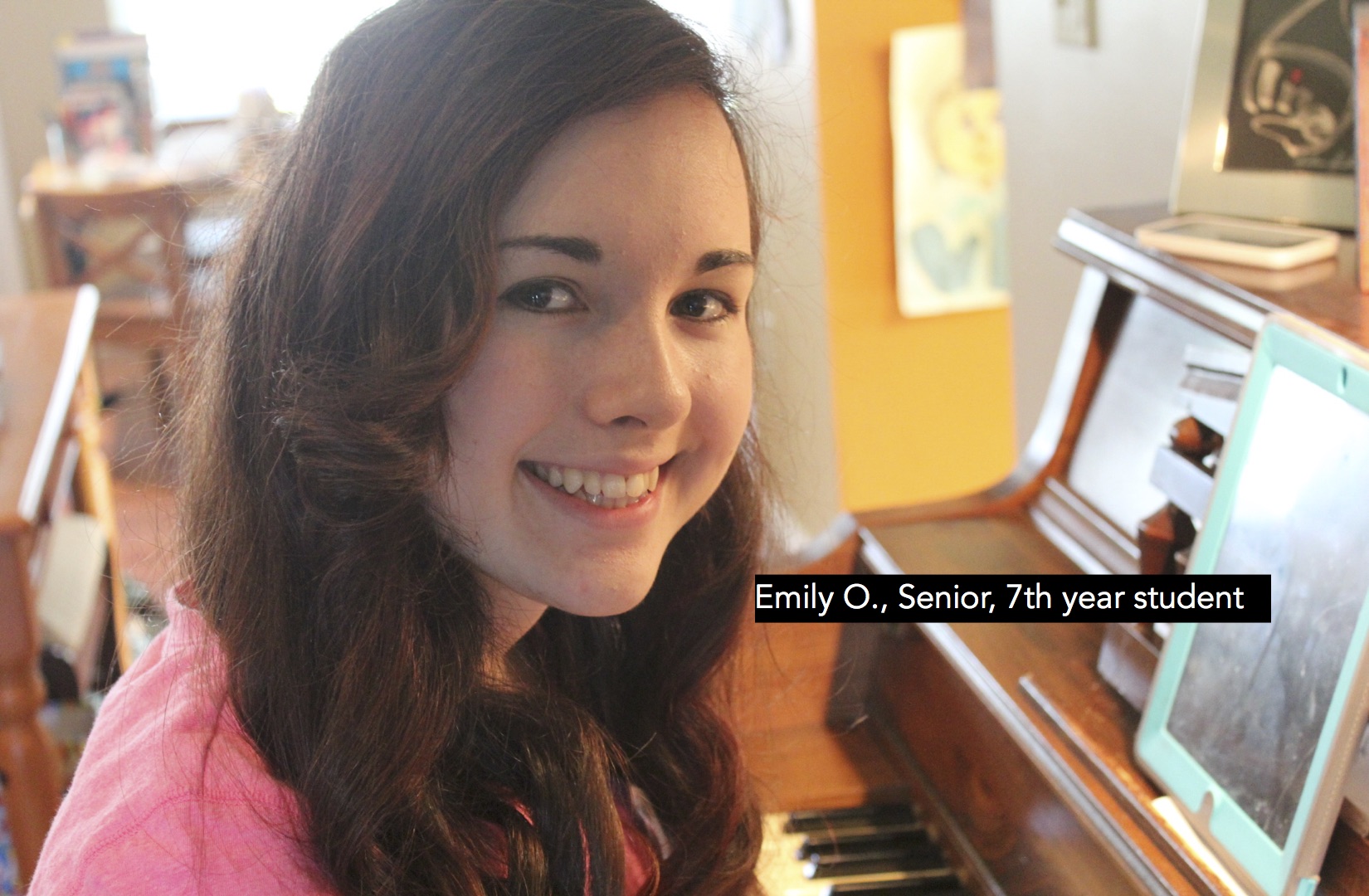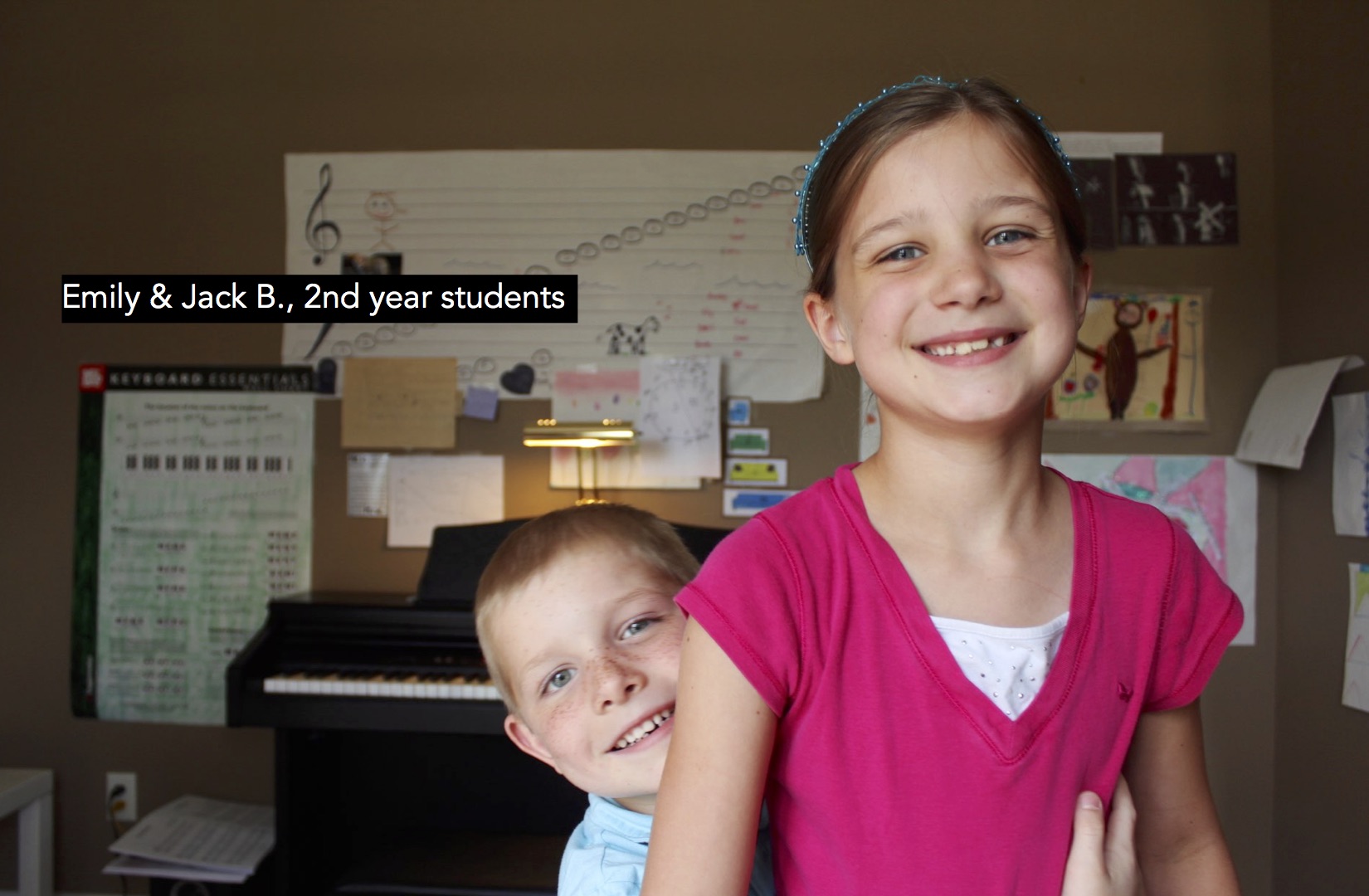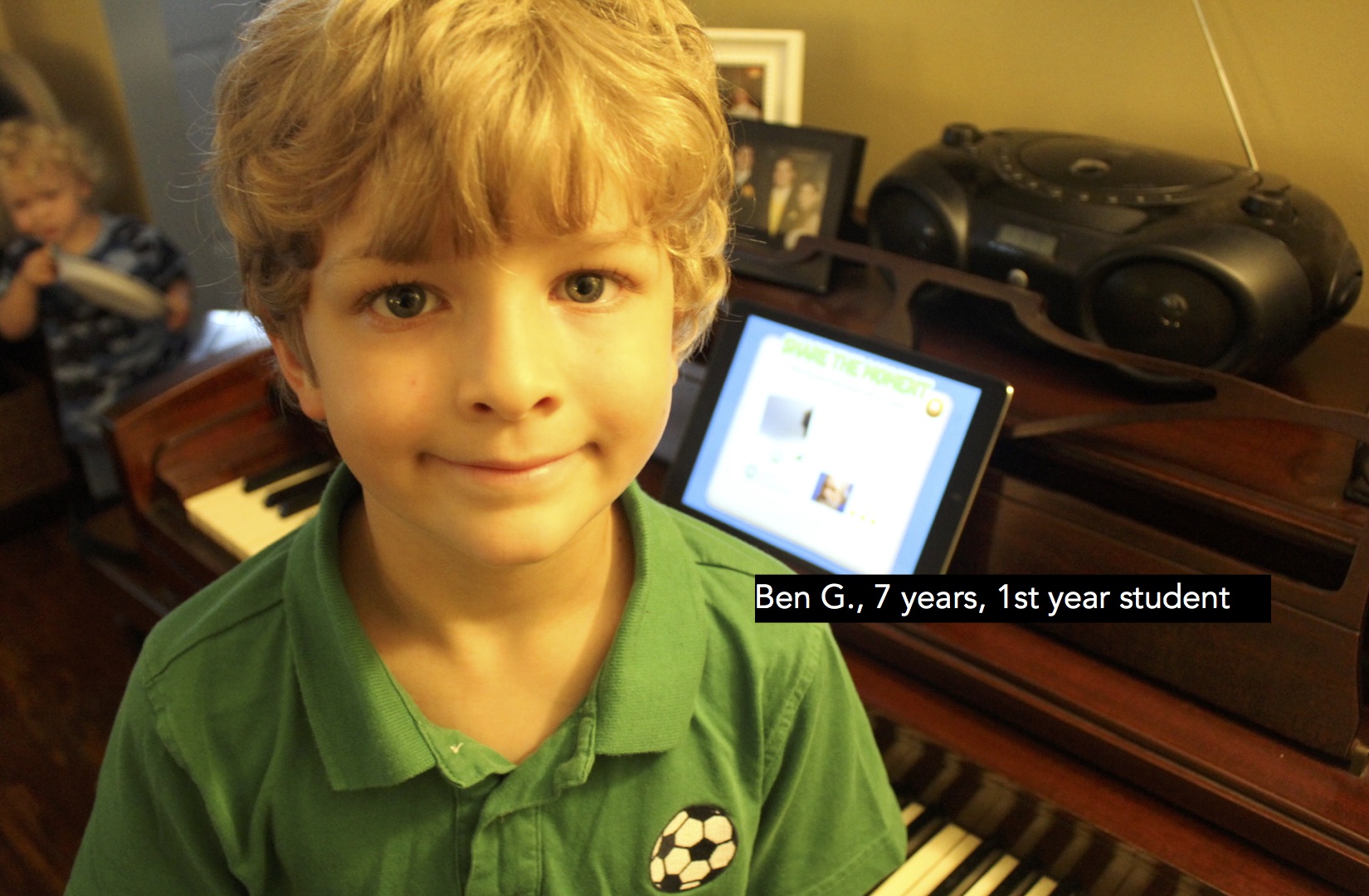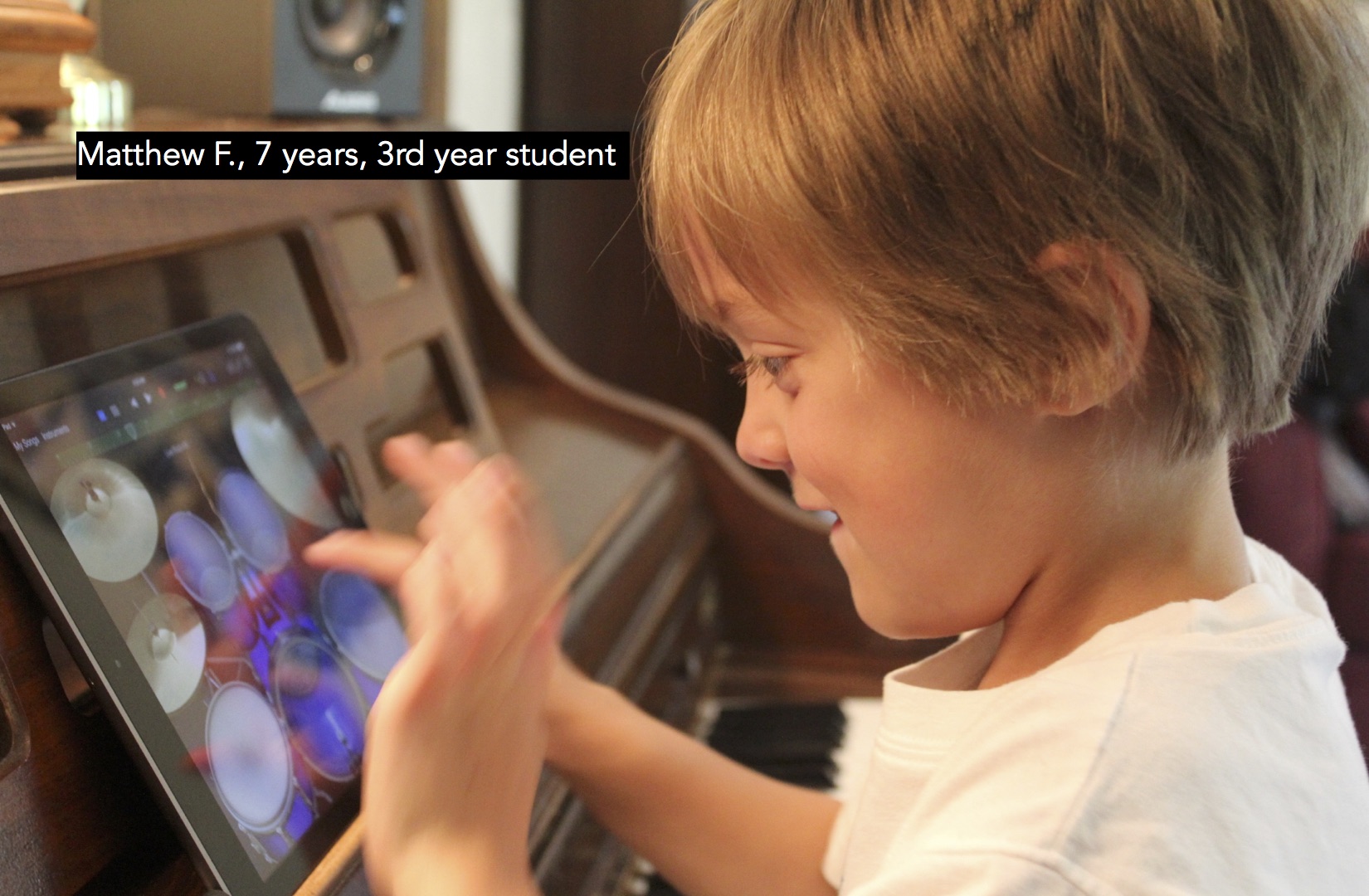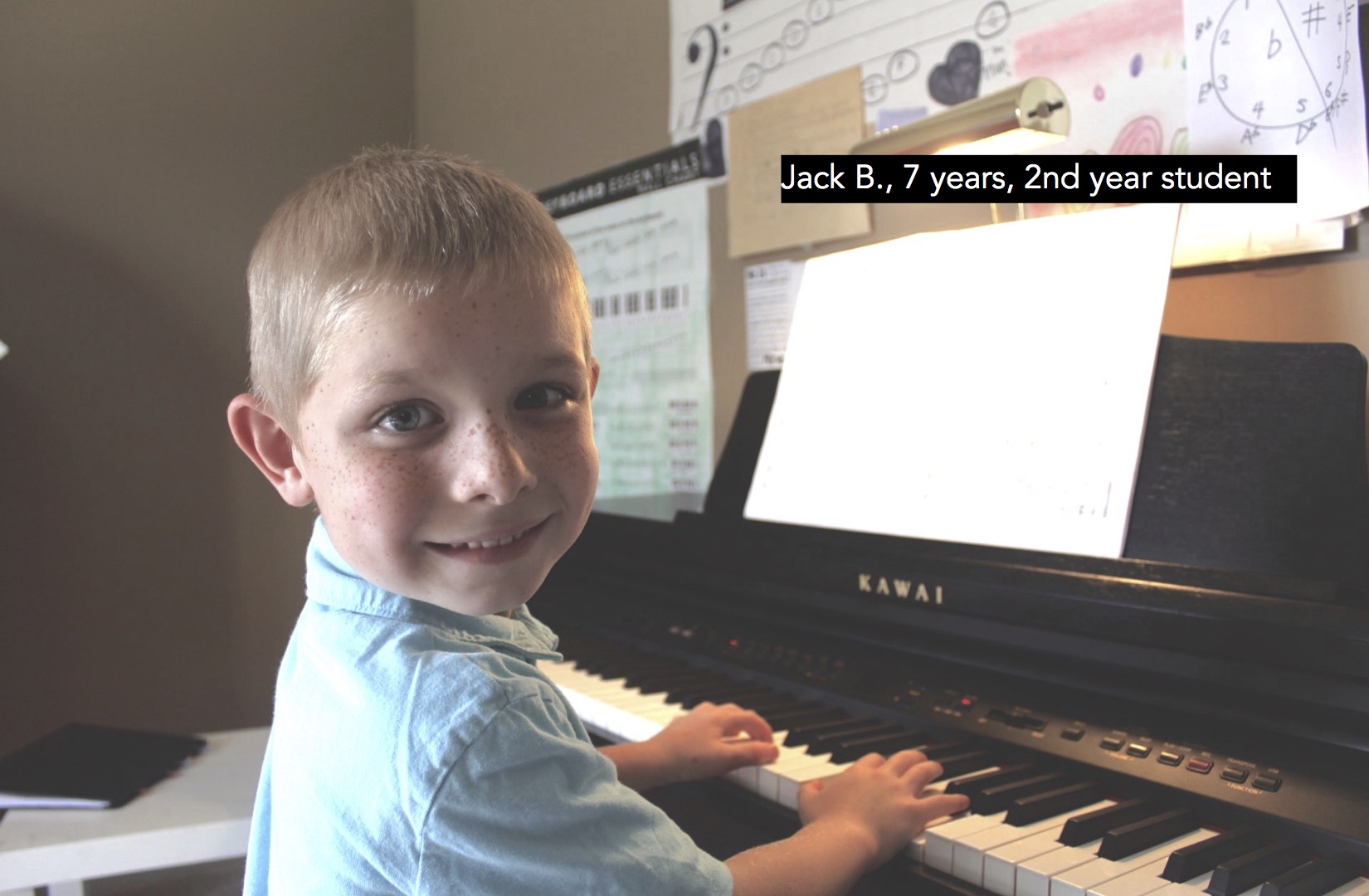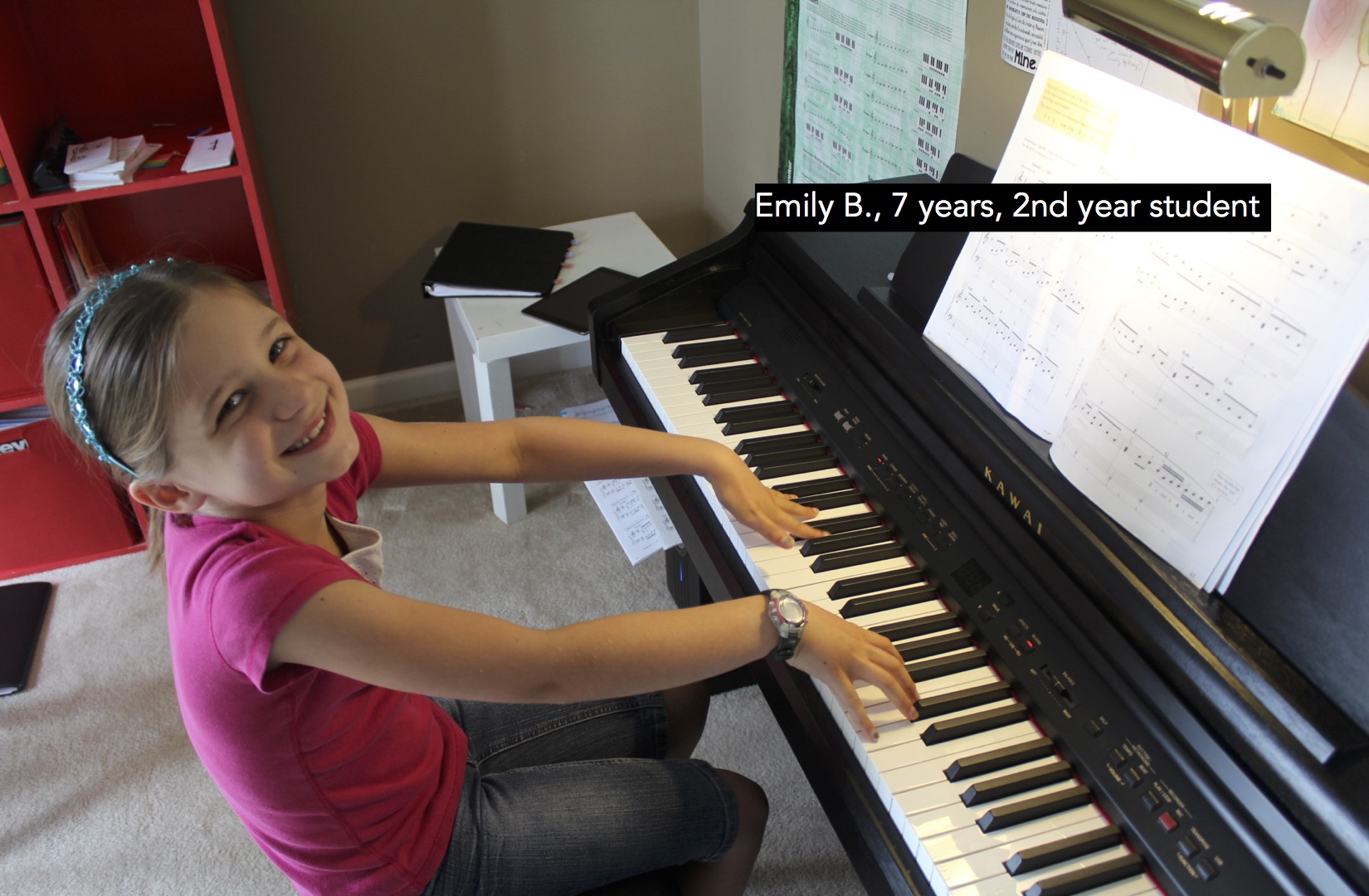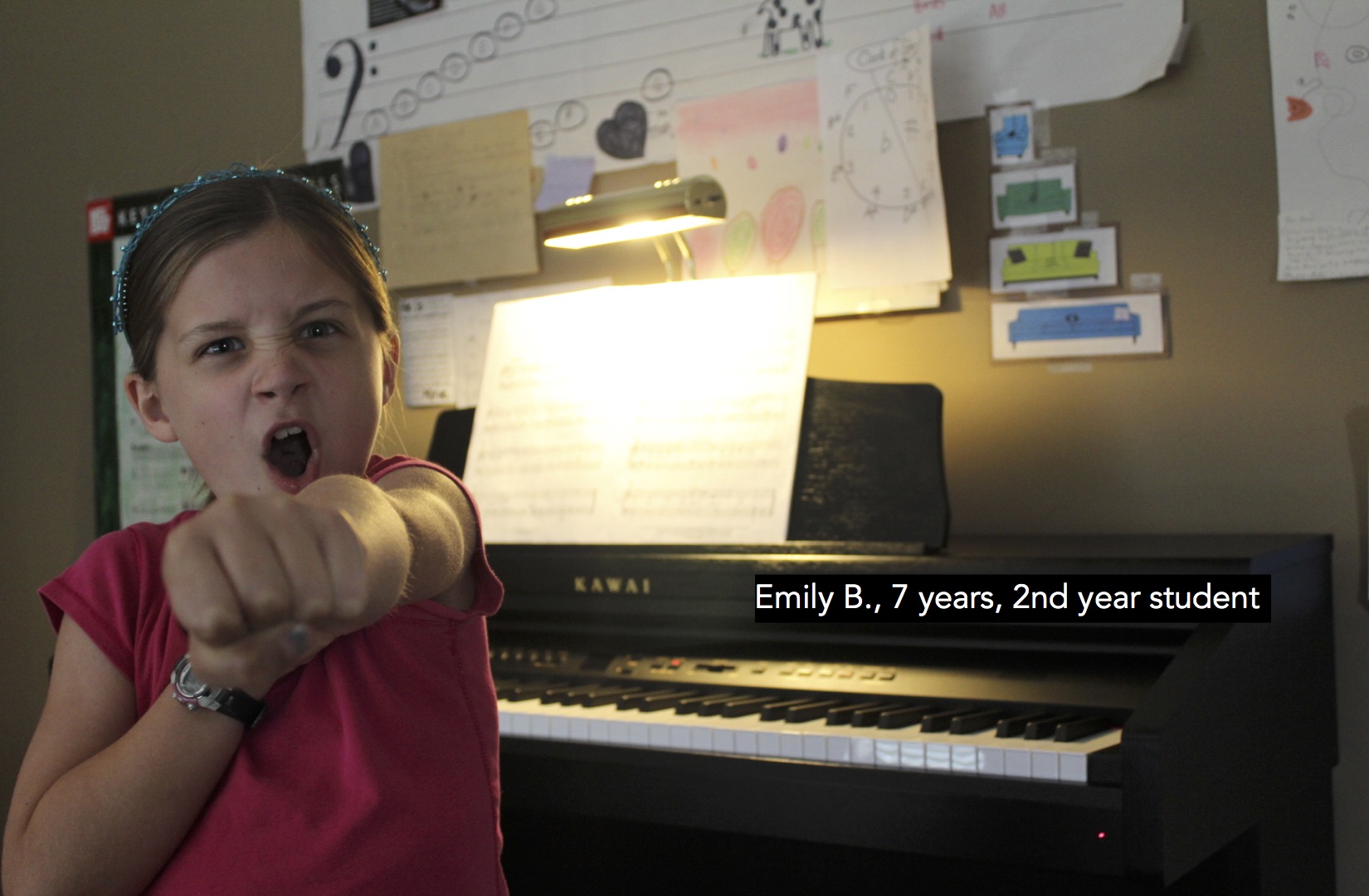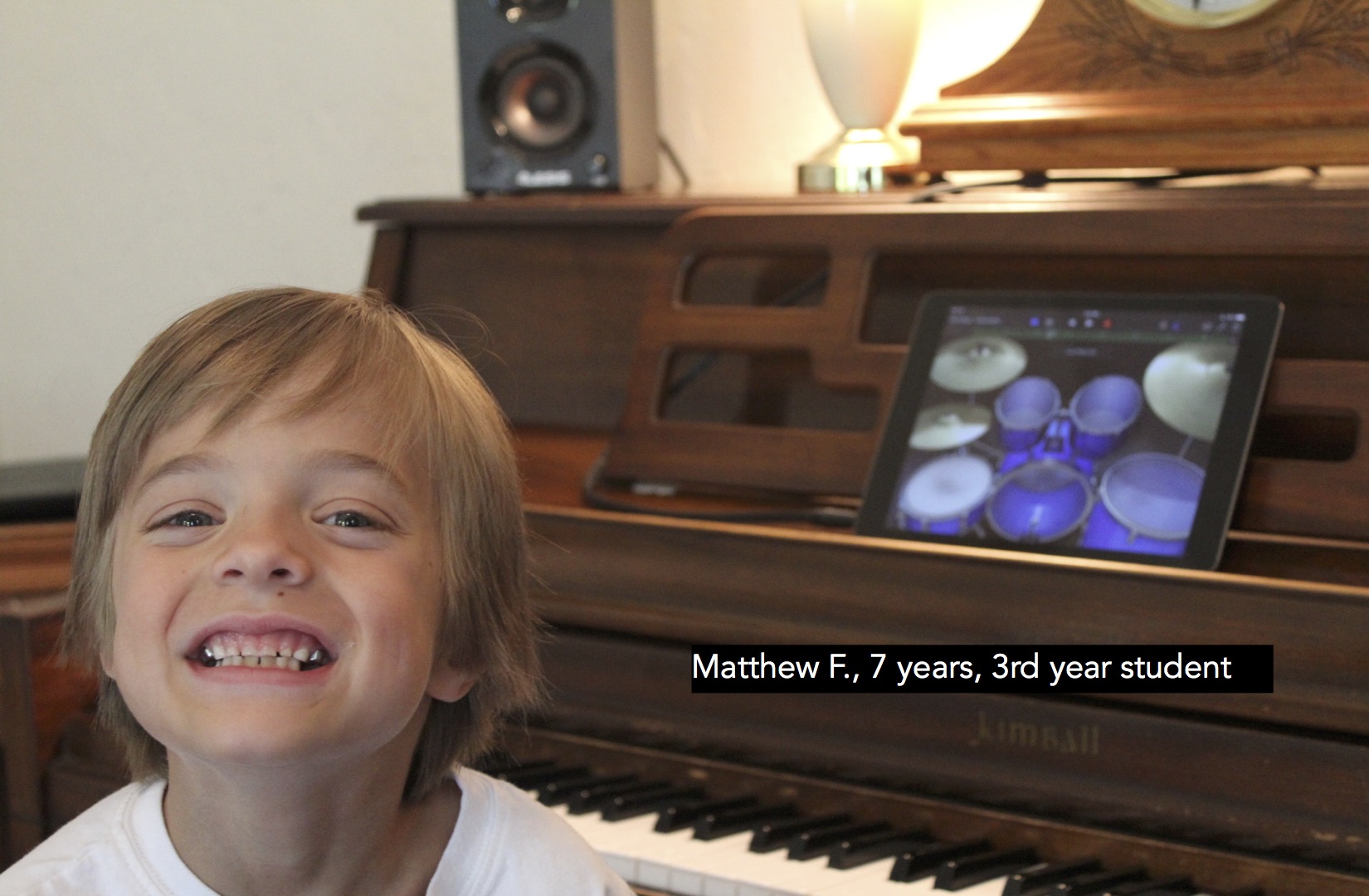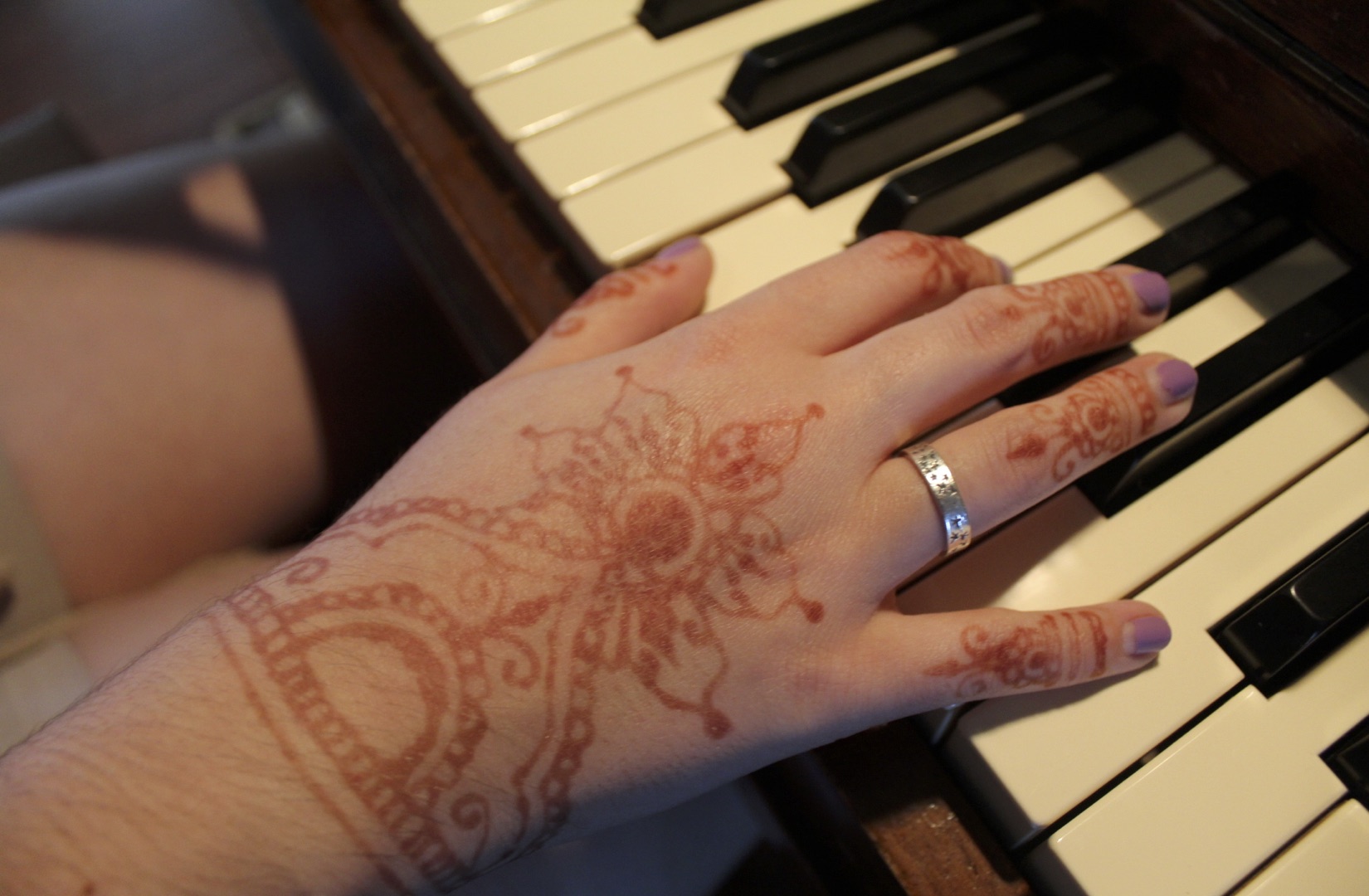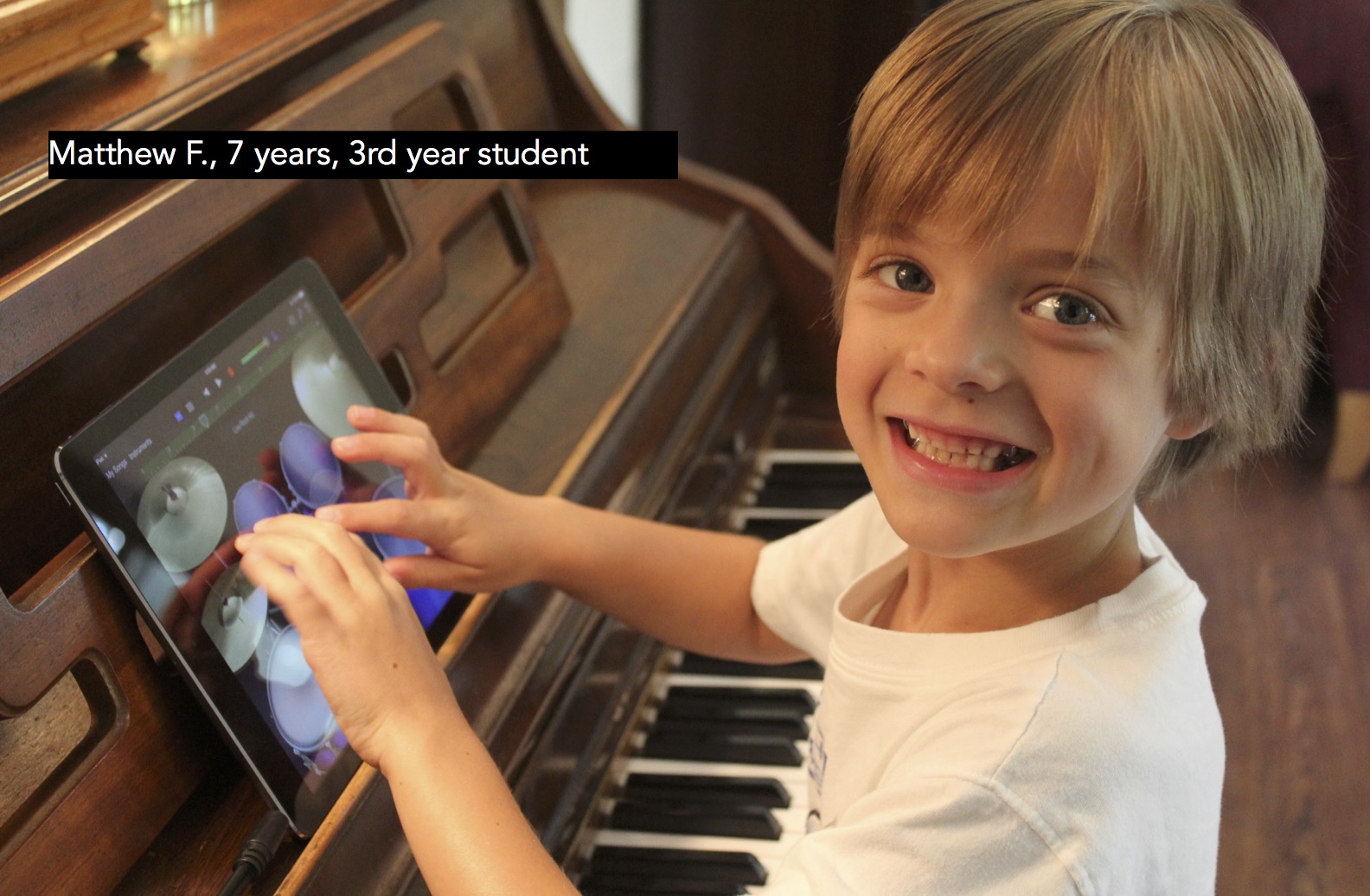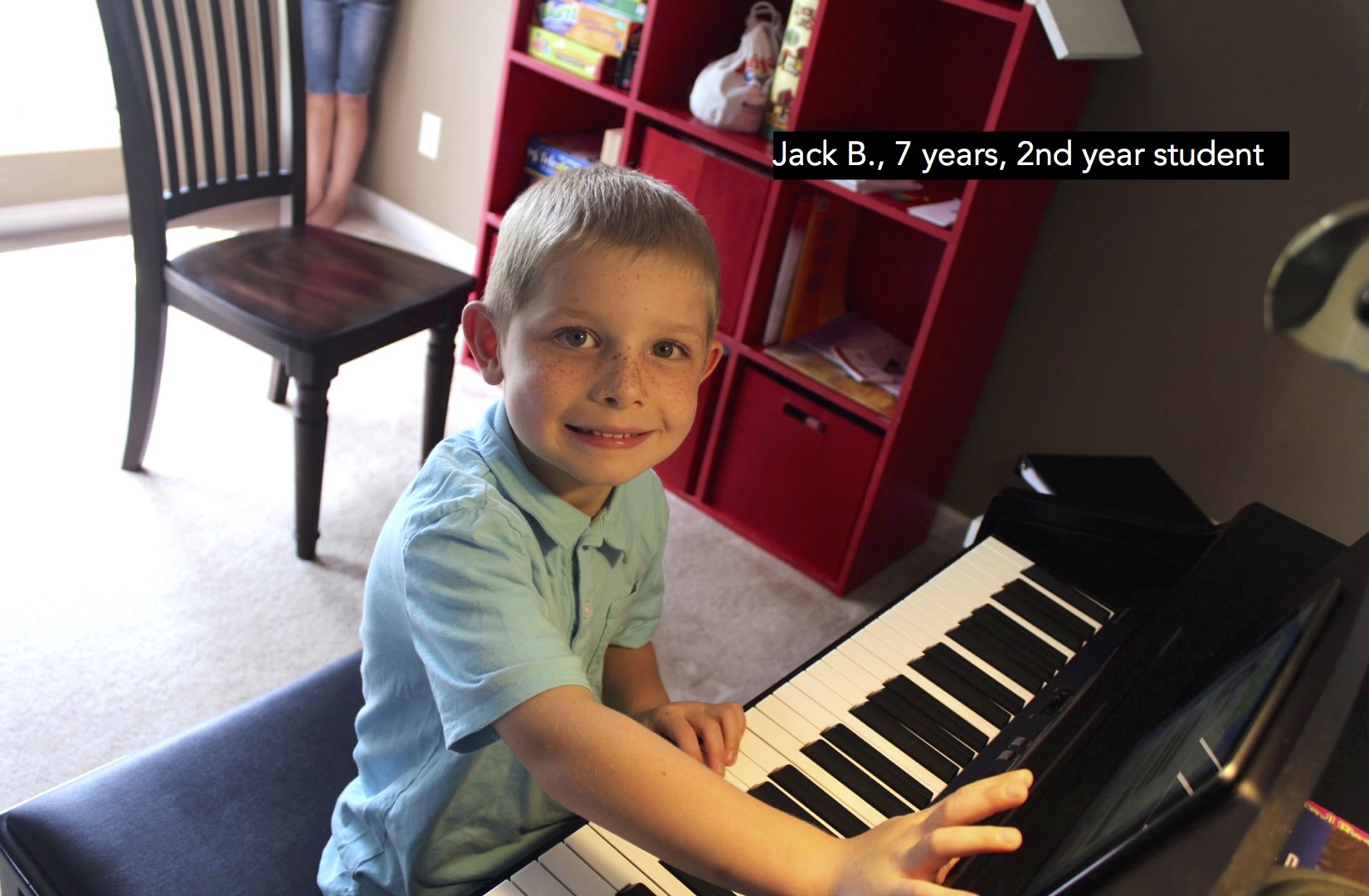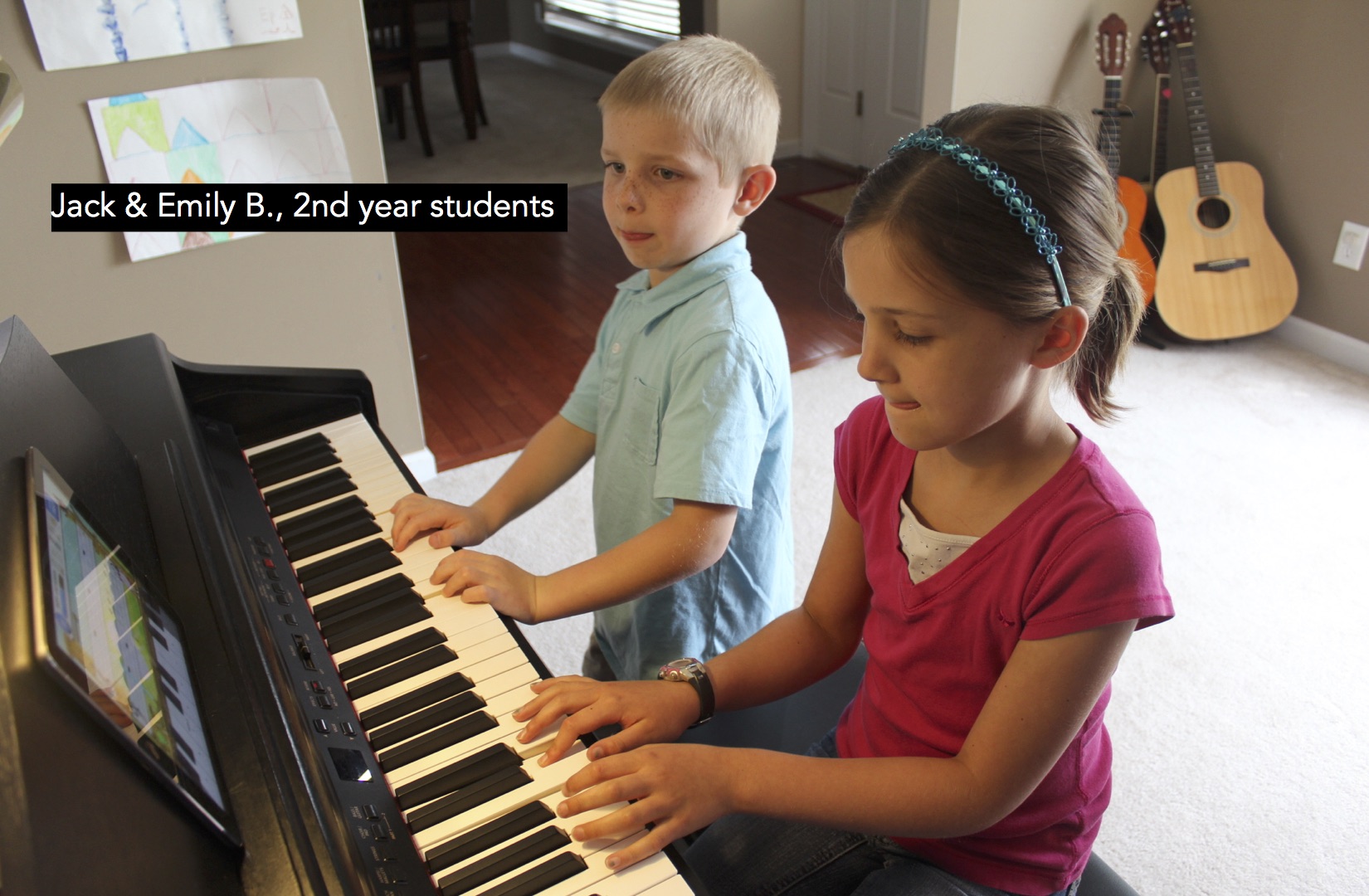 We love our students.
Every week we challenge them to push the limits of what they can do creatively. And it pays off in great results.
How we Motivate our students
Every student keeps track of their practice time.
We also hone their practicing technique to get maximum impact at home.
We use technology to augment each student's learning.
We use iPads, iPhones, and Android devices for everything from metronomes to sight-reading games.
We emphasize performance.
We host recitals and contests every semester for students, and we often record video performances for youtube on a monthly basis.
We nurture songwriting.
Students are guided through how to compose a song from the ground up, from first note to finished recording.
We encourage improvisation.
We teach the fundamentals of jazz and rock improvisation, and help students take their skills up a notch.
Student Videos
Eric Barfield
Eric Barfield is a full time keyboardist and producer based in Nashville, TN, who commutes monthly to teach in the St. Louis.
Eric's work in Nashville has included playing keyboards for Grammy winning artists Rebecca St. James, Francesca Battistelli, and Meredith Andrews as well as platinum selling country artist John Berry.
Eric has a passion for passing along the real-world knowledge he's gained to students in both St. Louis and Nashville, and around the country via online piano lessons. He specializes in teaching rowdy young boys, and has one of his own, Jackson. Eric lives with his wife Sarah and their two siberian huskies, and when he's not touring the world, loves gardening, hiking, and teasing his friends and family.
Rhonda Barfield
Soon after Rhonda Barfield got an invitation to teach piano at Truman State University's Preparatory Program, she realized she'd found her dream job. This followed her earning a B.A. degree from Culver-Stockton College, and coincided with a few years of graduate piano lessons. She also taught for four years at Beverly Milder Musical Arts in Chesterfield, where she often had 50+ students and a waiting list.
After taking a break from formal teaching to raise a family (and homeschool her four children K-12), Rhonda returned to piano teaching in 2005, forming her own private studio in the St. Charles area.
Rhonda loves to get active kids up and dancing, singing, and playing rhythm instruments, and sometimes reading a fun book about a composer. In her spare time, she enjoys walking in historic St. Charles, biking the Katy Trail, reading, hanging out with her family, and snuggling her rescued cockatiel, Fiddler.
Tuition Pricing
In-Studio Lessons with Eric - $30 per lesson
Lesson Length: 30 minutes
In-Studio Lessons with Rhonda- $80 per month
Lesson Length: 30 minutes
In-Home Lessons (Eric Only)- $40+ per lesson (email us for a quote)
Lesson Length: 40 minutes
Online Lessons (Eric only)- email us for a quote
Time: 30 minutes-1 hour, depending on your needs